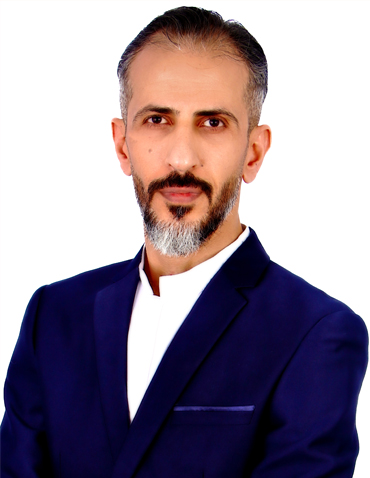 Anas Erjan
Position:

Occupational Therapist

Experience:

Location:

Email:

Phone:
ANAS ERJAN is an Occupational Therapist and has been a licensed practitioner in Abu Dhabi since 2019.
ANAS obtained his Bachelor of Science Degree in Occupational Therapy at Bethlehem University in Palestine in 2007. He obtained his Master degree in Health Care Management from Swiss Business School in Dubai 2022.
ANAS has over 16 years' experience as an Occupational Therapist, working with both adults and children in institutions across the MENA region. After qualifying, he worked for five years in a hospital in Palestine treating both children and adults with a range of difficulties. In 2013, he joined Prince Sultan Bin Abdul-Aziz Special Education Centre in KSA. Here he was responsible for the cognitive and physical rehabilitation of children with developmental delays and intellectual disabilities, supporting their reintegration into education and community. He relocated to Abu Dhabi in 2019. Prior to joining Maudsley Health, he was the Occupational Therapist Team Lead in the outpatient department at a specialised rehabilitation hospital in Abu Dhabi.
ANAS is an experienced speaker and has presented to a variety of audiences including parents, therapists, teachers, days care providers and Occupational Therapy students. Topics include child development, sensory processing, feeding skills, visual and vestibular assessment and treatment and the essentials of motor planning in functional tasks. He has also enjoyed the role of mentor and clinical supervisor throughout his career.
ANAS has extensive professional experience working with children and families experiencing a range of developmental concerns and diagnosed disorders. These include global developmental delay, Autism Spectrum Disorders, head injury, speech delay, ADHD, Intellectual Disabilities and physical disorders. He has worked with Adults experiencing neurological related conditions including strokes, neurological diseases such as Parkinson's disorder, Traumatic Brain Injuries (TBI) and Dementia.
Spoken languages:
Arabic, English
Contact With Anas Erjan
تواصل عبر Anas Erjan