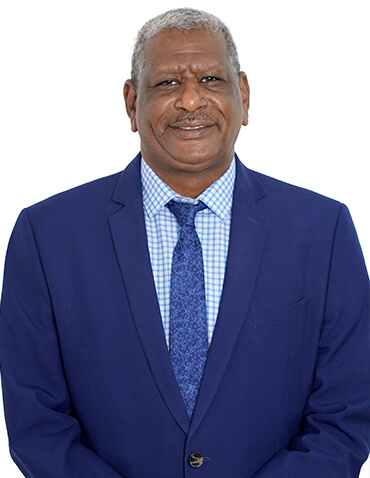 Dr. Abdelazim Ali
Position:

Experience:

Location:

Email:

Phone:
Dr. Abdelazim Ali is Consultant Psychiatrist at Maudsley Health. Upon completing his Bachelor's degree in Medicine from Khartoum University, Sudan in 1995 he moved to the UK earning the Certificate of Completion of Training (CCT) in General Adult Psychiatry and Addiction in 1999. He received two diplomas in Psychological Medicine (DPM) from the Royal College of Physicians and Surgeons in Ireland, and from Cardiff University. Dr. Ali is a Fellow of the Royal College of Psychiatrists (FRCPsych). Dr. Ali also received training and certification in EMDR Therapy. He is registered as Consultant Psychiatrist in Abu Dhabi and Dubai, and the UK.
Dr. Ali started his career in psychiatry in UK in 1995 completing specialist training in psychiatry in 1999, serving as Consultant Psychiatrist at the National Health Services (NHS, UK) until 2017. Moving to the UAE, he joined Al-Ain Hospital as Consultant Psychiatrist for two years, and joined the Erada Center for Treatment and Rehab as Consultant Psychiatrist in Addition treatment before joining Maudsley Health, Abu Dhabi.
With a keen interest in medical academics, Dr. Ali is regular at scientific meetings and conferences. His held the post of Assistant Professor at Dubai Medical College on topics of addiction and psychiatry to post-graduate students. He specializes in the diagnosis and treatment of trauma related disorders, anxiety disorders, mood disorders – depression, bipolar disorder, psychosis, schizophrenia, and substance misuse disorder. Dr Ali's experience in Psychiatry uses a holistic approach of biological, psychological and social aspects enabling patients to recover with consistent and sustainable outcomes.
Nationality: British
Spoken Language/s: English, Arabic
Contact With Dr. Abdelazim Ali
تواصل عبر Dr. Abdelazim Ali