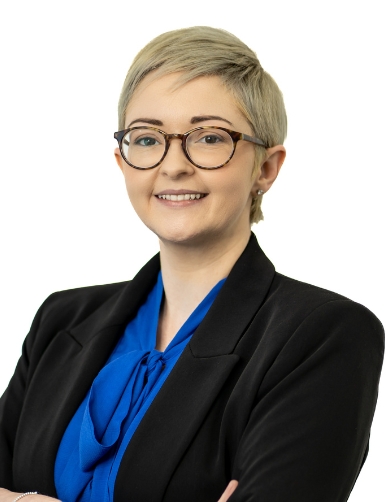 Dr. Jemma Anderson
Position:

Educational Psychologist

Experience:

Location:

Email:

Phone:
Dr. Jemma Anderson is a licensed Educational Psychologist 
registered with the
 Health and
Care Professions Council 
(HCPC) 
in the UK and the Department of Health in Abu Dhabi,
UAE
. 
Dr. Jemma completed her Doctorate in Educational and Child Psychology at the
University of Manchester, England, UK. Prior to this, Dr. Jemma 
worked
 as a Primary
Teacher in mainstream and specialist schools in Scotland, UK, and gained a Postgraduate
Certificate in Autism at the University of Stirling, Scotland, UK. 
She is a Chartered
Educational Psychologist with
the British Psychological Society, UK
.
Dr. Jemma has a wide range of experience working with children and young people between
the ages of 0-25 years. She has a wealth of experience in assessment, consultation,
intervention, the delivery of training, and research. Dr. Jemma provides assessment and
interventions for children and young people, their parents and carers, and teachers
. She
promotes inclusive education and supports those with
 additional needs, learning difficulties,
mil
d
 to moderate emotional wellbeing difficulties, and neurodevelopmental difficulties,
including Autism Spectrum Disorder
. She is trained in the delivery of 
standardised
assessments, including the Autism Diagnostic Observation Schedule, as well as specialist
intervention programmes, including Video Interaction Guidance. 
Dr. Jemma is passionate
about adopting person-centred and strengths-based approaches in her work and she uses
Cognitive Behavioural Therapy (CBT) in her work.
Dr. Jemma has particular interests in sleep difficulties, autism, anxiety, selective mutism, and
social and emotional difficulties that impact upon school attendance and engagement
. Dr.
Jemma has published research in the area of childhood sleep difficulties and provided
doctoral-level teaching as an Honorary Lecturer at Universities in the UK. Dr. Jemma is an
Accredited Supervisor with the British Psychological Society and has provided individual
and group supervision to registered Psychologists, both trainee and qualified, and school
staff with 
a 
pastoral or counselling 
role.
Contact With Dr. Jemma Anderson
تواصل عبر Dr. Jemma Anderson