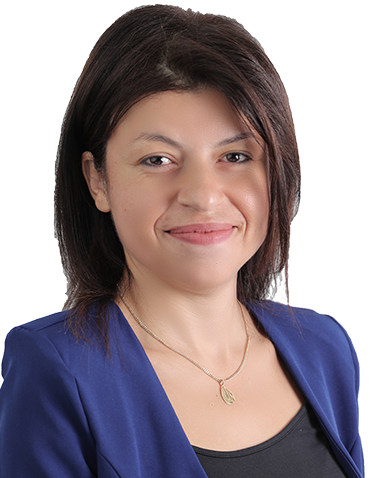 Dr Shaden Adel
Position:

Specialist Psychiatrist Adults

Experience:

Location:

Email:

#

Phone:

#
Dr. Shaden Adel is a Consultant Psychiatrist in the Adult Mental Health team at Maudsley Health, Abu Dhabi.. She is also a Lecturer of Psychiatry at the Faculty of Medicine at Cairo University.
Dr. Shaden completed her degree in Medicine (M.B.B. Ch) in 2006 from Cairo University. She subsequently went through extensive training as a Psychiatric Resident and obtained her Higher Specialty Training in Cairo University Hospitals from 2008 to 2017 for all subspecialties including adults, child, and adolescent, addictions, liaison, and old age.
During her Residency Program and Higher Specialty Training, Dr. Shaden has worked across a wide range of services in general adult psychiatric outpatient clinics and specialized clinics. In addition, she worked in the inpatient department, emergency units, as well as liaised with other medical departments in the hospital for cross-patient care.
During this period, she completed her Master's degree in Neuropsychiatry. Dr. Shaden also received her Ph.D. in General Psychiatry from Cairo University in 2016. She conducted extensive research on Eating Disorder in Children and Adults, which has been published in medical journals: Egyptian Journal of Psychiatry and Middle East Current Psychiatry.
Dr. Shaden enjoys community outreach and participated in a project with UNICEF in Egypt for the assessment and management of mental and behavioral problems.
She specializes in the diagnosis and treatment of:
Eating Disorders: Anorexia Nervosa, Bulimia Nervosa, Binge Eating Disorder
Mood disorders: Depression, Bipolar Disorder
Psychosis: Schizophrenia
Dementia and Memory Impairment Disorders
Dr. Shaden has a keen interest and enjoys working with women with mental health problems, including helping women with postpartum depression.
With an academic and clinical background, Dr. Shaden works within a multidisciplinary team and has a patient centered approach. She aims to achieve the best possible outcomes for her patients using evidence based medicine
Contact With Dr Shaden Adel
تواصل عبر Dr Shaden Adel