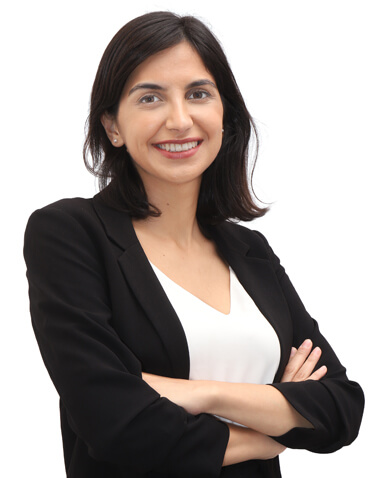 Julia Chahine
Position:

Speech and Language Therapist

Experience:

Location:

Email:

Phone:
Ms. Julia Chahine is Speech Therapist at Maudsley Health. She completed a Master's degree in Speech, Language and Communication Needs in Schools with a focus on Inclusive Practices from City University London in 2019. She received her Bachelor's degree from Saint-Joseph University, in Beirut Lebanon, in 2015. She is trained in Lidcombe program for Stuttering Interventions.
Ms. Chahine worked in Lebanon as SLT for five years covering a range of speech disorders in clinical and school settings. With a keen interest in inclusive education, she led clinical interventions as well as consultancy, training and education for families, caregivers, educators, and health professionals.
Ms. Chahine is skilled at assessing and treating learning disabilities, articulation, phonological and developmental language disorders. She has keen interest in early interventions for children with communication disorders. She is trilingual with proficiency in Arabic, English and French.
Contact With Julia Chahine
تواصل عبر Julia Chahine