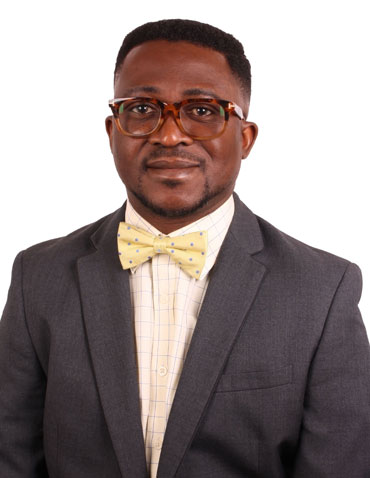 Dr. Taiwo Adewumi
Position:

Consultant Child and Adolescent Psychiatrist

Experience:

Location:

Email:

Phone:
Dr. Taiwo Adewumi is Consultant Child and Adolescent Psychiatrist at Maudsley Health, Abu Dhabi. Dr Adewumi completed his higher specialist training (CCT) in child and adolescent psychiatry as well as Learning Disabilities in Ireland and the UK. He obtained the Transformation Leadership Diploma in CAMHs in 2017 from Northumbria University, England. He is a member of the Royal College of Psychiatrists (MRCPsych), London, UK and is a registered psychiatry practitioner with the General Medical Council, UK, and the UAE.
Dr Adewumi worked in the UK as a consultant Child and Adolescent Intellectual Disability Psychiatrist in the National Health Service and in Private Telepsychiatry clinic for the past twelve years before moving to the UAE in 2022. He was clinical lead for the LDCAMHS Team with focus on service development and improvement in quality of care delivered. Dr. Adewumi has experience of two decades managing psychiatric disorders using evidence-based approaches in line with regulatory guidelines. Dr. Adewumi was an accredited trainer at Royal College of Psychiatrists for core trainees and specialist registrar trainees in child and adolescent and Intellectual disability.
Dr. Adewumi believes in systemic and collaborative care using the child and caregivers' expertise together with his own knowledge to devise a patient centered care plan. He is trained in specialist assessment tools for Neurodevelopmental disorders and has expertise on impact of Intellectual Disability in the presentation of mental health disorders across the lifespan. He is an advocate of using behavioural and psychological interventions in neurodevelopmental disorders and psychopharmacology as an adjunct when appropriate in line with evidence-based practice and guidelines.
Nationality: Irish
Spoken Language/s: English
Contact With Dr. Taiwo Adewumi
تواصل عبر Dr. Taiwo Adewumi