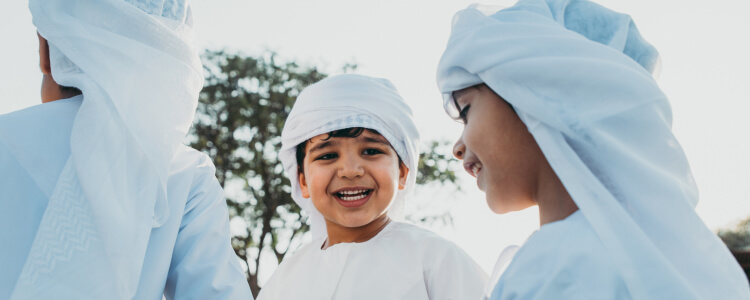 In 2015, Maudsley Health, centered in Abu Dhabi, started providing mental health and wellbeing services for the child and adolescent population in the United Arab Emirates. The service aims to achieve the best possible outcomes for children and young people with mental health problems and their families.
The service is family centred and sensitive to the developmental needs of children and adolescents. It is delivered in a compassionate way and respectful of all cultural backgrounds. Interventions are based on the best internationally agreed evidence based practice and outcomes are monitored to ensure that treatment is effective and progress is maintained.
To deliver the child and adolescent mental health service (CAMHS), there is an experienced team based in Abu Dhabi, supplemented by regular visits from senior clinicians from the Maudsley Hospital in London, many of whom run national and specialist services and are internationally renowned.
High quality and comprehensive assessments are undertaken to understand a young person's needs and be in the best position to advise on the evidence based interventions available.
The comprehensive assessment process involves gathering information about the young person's needs by conducting interviews with the young person, his / her parents and any relevant person involved with the child or young person. We may also go to school and other settings to undertake observations or request reports and multi-source feedback from other professional involved with the young person. We use a range of gold standard assessment (e.g. ADOS, ADI, K-SADS), intervention approaches (CBT, ITP) and outcome measures (CGAS, SDQ). Outcome measures can be used to evaluate progress. They are typically used to measure the effects of treatment interventions.
Services available include:
Neurodevelopmental disorders such as:
Emotional Disorders in Children and Adolescents including:
Interventions
Focusing on interventions that already have a track record of success is our approach and we put outcomes-focused, evidence-based interventions at the heart of our clinical practice.
List of therapeutic interventions provided by the service:
Transition to adult services
The team will work collaboratively with the young people coming up to the age of 18 to support the transition to adult mental health colleagues, as well as ensuring a smooth transition to adult services if mental health services are still needed at that stages
Inpatient Services
The ethos of the service is to care for children and young people in the community. If the young person is acutely unwell and requires an inpatient admission to ensure his/her safety or those around him, the service can facilitate an admission to local services or in the UK if necessary.

If you are experiencing similar
problems please contact us