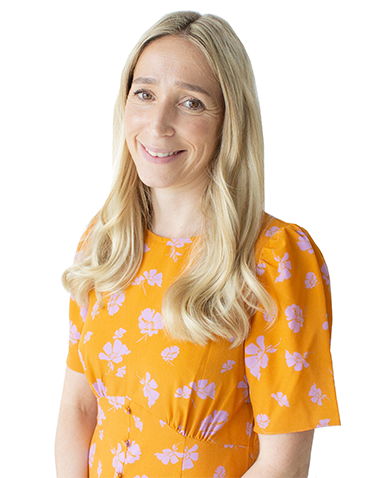 Dr. Mary Claxton
Position:

Consultant Clinical Psychologist Child and Adolescent

Experience:

Location:

Email:

Phone:
Dr. Mary Claxton is Consultant Clinical Psychologist at Maudsley Health. She completed her Bachelor of Science in Health Psychology at the University of Liverpool in the UK, in 2005, and her Doctorate in Clinical Psychology from the University of Leeds, in the UK, in 2012. She remains a licensed practitioner psychologist with the Health and Care Professions Council (HCPC) in the UK and is licensed to practice in Abu Dhabi through DOH.
Dr. Claxton has been working in Abu Dhabi with children, young people and their families since 2013 and joined Maudsley Health in 2015. She has experience of more than ten years working within a variety of specialised Mental Health, Eating Disorder, Neurodevelopmental, Learning Disability and Health Services, addressing a range of presenting difficulties, such as Anxiety, Depression, Obsessive Compulsive Disorder, Autism and ADHD. Dr. Claxton is trained in the delivery of a variety of psychometric assessments, including the Autism Diagnostic Observation Scale (ADOS-2) and has experience of working with a broad range of evidence-based psychological interventions, namely Cognitive Behavioural, Systemic, Mindfulness and Positive Parenting approaches, in both individual and group settings.
Dr. Claxton is trained in the delivery of specialist intervention programs, including the UK 'Cygnet Parent Training Programme for parents with children on the Autistic Spectrum', the 'Incredible Years School-age (6-12 years) Parenting Programme' (Webster Stratton) and two school-based programs, the 'CUES Ed 'for primary school aged children and 'Discover', a CBT day training programme for adolescents. More recently, she has trained in the 'Paediatric Autism Communication Therapy' (PACT), the first autism intervention rigorously tested to show sustained impact on reduction in autism symptoms. Dr. Claxton approaches this field taking a broad view of clinical, research, academic teaching, and personal development as her focus.
Contact With Dr. Mary Claxton
تواصل عبر Dr. Mary Claxton