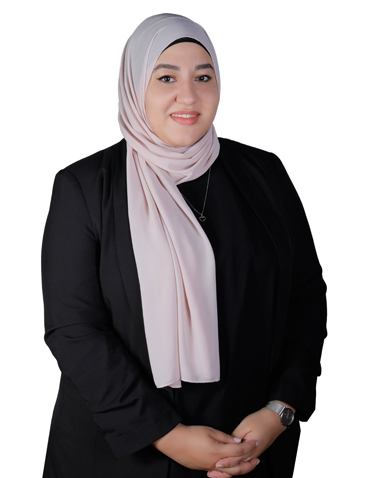 Dr. Ola Ahmed
Position:

Lead Consultant Clinical Psychologist, Child and Adolescent

Experience:

Location:

Abu Dhabi

Email:

Phone:
Dr. Ola Ahmed is Consultant Clinical Psychologist at Maudsley Health Abu Dhabi. Dr. Ola completed her clinical training in psychology in 2013 at the University of New South Wales, Australia where she went on to complete her PhD in 2015. She completed her Bachelor's degree in Psychology from the University of Sydney, Australia in 2009. She is a licensed Consultant Clinical Psychologist by the Australia Health Practitioner Regulation Agency (AHPRA), the Department of Health Abu Dhabi (DOH), and the Health and Care Professions Council (HCPC) in the UK.
Dr. Ola has over twelve years of experience practicing in clinical settings in Australia and the UAE. She has worked with children, adolescents, and families in private practice, hospital settings and schools. In the UAE, she has held clinical roles at centres including ACPN and Camali Clinic, and most recently led the Child Psychology team at the Priory Wellbeing Centre. With a focus on both clinical practice & academic research, Dr. Ola has held academic positions alongside her clinical work.
Dr. Ola works with children and adolescents using a strengths-based, client-centred approach, involving parents, caregivers, and teachers as part of offering holistic care to her clients. She provides assessment and clinical support for behavioural, emotional, and social difficulties during childhood and adolescence including anxiety disorders, mood disorders, emotion-regulation difficulties, conduct and behavioural disorders, OCD, tics and repetitive body focused disorders, and trauma-related disorders. She has a particular clinical interest in working with children presenting with neurodevelopmental differences including Autism and ADHD. Dr. Ola uses evidence-based therapies in both individual and group settings, including Cognitive Behaviour Therapy, Mindfulness-based therapies, and Attachment-Based Family Therapy. She is trained to deliver several therapeutic groups, including the Incredible Years programs. She is skilled in the use and interpretation of standardised assessments including those used as part of cognitive, academic, and neurodevelopmental assessments.
Nationality: Australian
Spoken Language/s: English, Arabic
Contact With Dr. Ola Ahmed
تواصل عبر Dr. Ola Ahmed