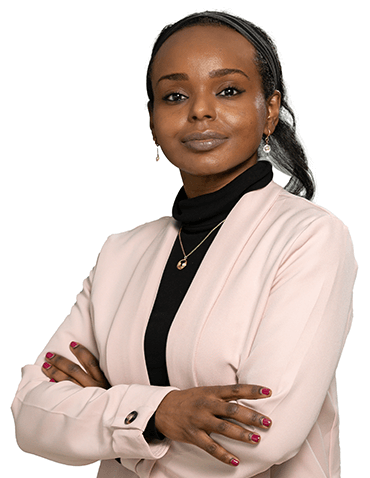 Dr Reem Mudawi
Position:

Consultant Psychiatrist and CAG Lead – Child and Adolescent Mental Health Services,

Experience:

Location:

Al Amal Hospital

Email:

#

Phone:

#
Dr. Reem Mudawi is a UK Consultant Child & Adolescent Psychiatrist at Maudsley Health Abu Dhabi who has recently joined the team from the United Kingdom. Dr. Mudawi completed her medical training (MBBS) in Sudan in 2009 and then went on to complete all her post-qualification training in the United Kingdom.
She completed her core psychiatric training which consisted of child & adolescent, adult, older age, and rehabilitation psychiatry rotations with the St Mary's training scheme in London, and received her Membership with the Royal College of Psychiatrists in 2016. She then went on to complete her Specialty Higher training in Child & Adolescent Psychiatry also with St Mary's training scheme in London where she achieved her Certificate of completion of training ( CCT) and joined the Specialist register of Child Psychiatrists with the General Medical Council, UK ( GMC ) in October 2019. Prior to joining Maudsley Health Abu Dhabi, she had been working with Sussex Partnership NHS Trust in the United Kingdom as a Consultant Child & Adolescent psychiatrist at the height of the first wave of the Covid -19 pandemic.
She has trained in various settings including both outpatient & inpatient mental health services such as Mildred Creek inpatient service for younger children which is part of Great Ormond Street hospital in London and has a broad range of experience in the assessment & treatment of young people with the following presentations:
Neurodevelopmental disorders such as Autism & ADHD
Anxiety, depression, & OCD
Eating disorders
Medically unexplained symptoms & pediatric liaison presentations.
Emergency presentations
Bipolar disorder and psychosis
She has a keen interest in teaching and has helped organise and deliver psychiatric mock examinations as well as updating psychiatric exam questions with Imperial College London's medical school and is looking forward to furthering her career in this regard as well as raising the profile of Child & Adolescent mental health in the gulf region which she is passionate about.
She has also conducted seminars and has had mentoring roles with junior colleagues from Sudan as part of the Sudanese junior doctors association UK (SJDA) and graduates from Imperial College who are keen to embark on Psychiatric training.
Dr. Mudawi is bilingual in both English and Arabic and works within a multidisciplinary team. She draws on her experiences in the UK using the biopsychosocial model to provide the highest quality of person-centered care & achieve positive outcomes for families.
Contact With Dr Reem Mudawi
تواصل عبر Dr Reem Mudawi