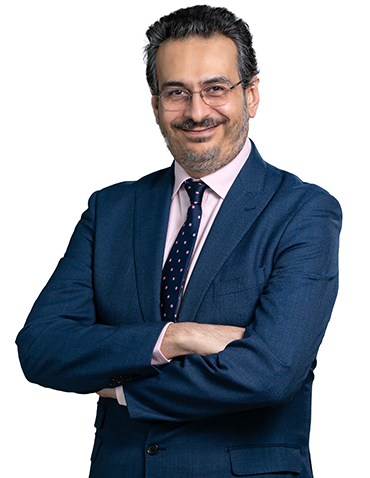 Dr Tareq Qassem
Position:

Consultant Psychiatrist and CAG Lead-Mental Health of Older Adults

Experience:

Location:

Al Amal Hospital

Email:

#

Phone:

#
Dr. Tareq Qassem is a Consultant Psychiatrist at Maudsley Health Abu Dhabi. He graduated from Ain Shams University in Egypt where he worked as a Lecturer in Psychiatry after earning his Medical Doctorate. He then pursued further training in Old Age Psychiatry in the UK before attaining a Consultant role.
His responsibilities as a Consultant in Old Age Psychiatry included leading the neurocognitive clinic which assessed and managed patients experiencing cognitive symptoms. Dr. Tareq Qassem was the chairperson for the Research and Innovation Committee in one of West Midlands National Health Service Trusts (serving a population of 1.1 million) and held Honorary Fellow and Senior Lecturer positions in the University of Warwick as well as Aston University. Dr. Tareq Qassem is currently an Associate Professor of Psychiatry at Ain Shams University in Cairo, Adjunct Clinical Associate Professor at the Mohammed Bin Rashid University of Medicine and Dubai Medical College.
Dr. Tareq Qassem has published several publications in high impact journals such as The British Journal of Psychiatry and the British Medical Journal and has authored several chapters in different books in different areas of psychiatry.
Dr. Tareq Qassem is a senior member of the Maudsley Health team at Al-Amal Hospital in Dubai. He is the lead for the Clinical Academic Group for Older Adults.
Contact With Dr Tareq Qassem
تواصل عبر Dr Tareq Qassem