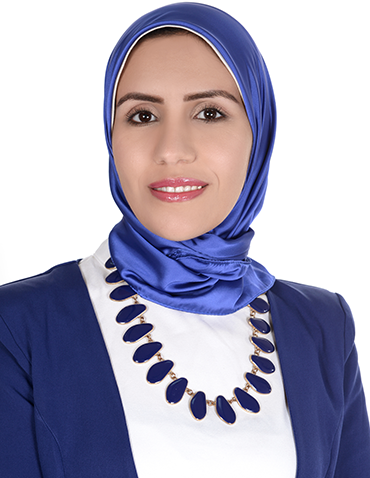 Reham Khattab
Position:

Clinical Psychologist Children and Adolescent

Experience:

Location:

Email:

#

Phone:

#
Reham Khattab is a Clinical Psychologist licensed with the Dubai Health Authority (DHA), Department of Health (DoH) and with the (EPA).
She obtained a Bachelor of Arts in Psychology (2009) followed by a MSc degree in Clinical Psychology (2016) and is currently pursuing her Ph.D in Clinical Psychology (Therapeutic Programs for ADHD children), all from Alexandria University. She also has a Diploma in General Education (2018) from Kafr El-shaikh University in Egypt and is studying Board Certified Behaviour Analyst (BCBA) through Florida University.
She is an experienced Clinical Psychologist with a demonstrated history of working in Egypt, Saudi Arabia and United Arab Emirates. Children and adolescence are her area of expertise and she specialises in:
Assessments for learning difficulties, ADHD, Autism spectrum disorder and childhood developmental disorders.
Childhood disorders including anxiety depression and behavioural difficulties
Insight-oriented work with individuals who want to know more about themselves and their purpose
Parental training
Her approach is to use Applied Behaviour Analysis and Cognitive Behaviour Therapy with her patients. She consults in Arabic with the family to develop individual learning, behavioural and social-emotional plans for the child.
Reham enjoys providing training for teachers to educate them on how to manage behaviour, identify ADHD, Autism spectrum disorder and learning difficulties and how to assist these children in the classroom.
Contact With Reham Khattab
تواصل عبر Reham Khattab