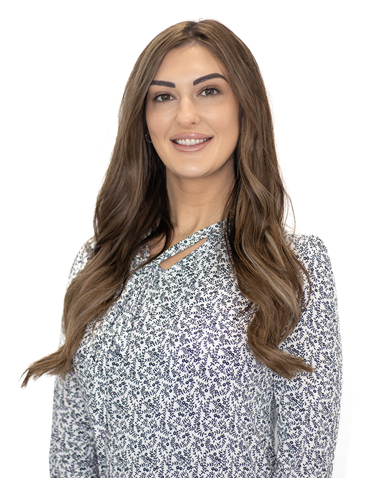 Dr. Ashley Gibson
Position:

Senior Clinical Psychologist – Child and Adolescent

Experience:

Location:

Email:

Phone:
Dr. Ashley Gibson is a Senior Clinical Psychologist at Maudsley Health Abu Dhabi. She completed her Doctorate degree in Clinical Psychology at the University of Glasgow, UK, in 2018. She achieved her Master of Science in Applied Psychology, for Children and Young People from Edinburgh University, UK, in 2012 and Bachelor of Arts degree in Psychology from the University of the West of Scotland, UK, in 2009. She is a licensed practitioner psychologist with the Health and Care Professional Council (HCPC) of the UK, and a licensed Clinical Psychologist with the Department of Health, Abu Dhabi.
Dr. Gibson worked in the National Health Service, UK for ten years, prior to joining Maudsley Health Abu Dhabi in 2023. She is experienced working with children, adolescents and families within specialist hospital and community settings.
Dr. Gibson is skilled in assessing and treating a range of emotional, behavioural and social difficulties, including anxiety disorders, mood disorders, emotion-regulation difficulties, conduct and behavioural disorders, and trauma-related disorders. She uses an integrative psychological therapies approach drawing upon evidence-based models such as Cognitive Behavioural Therapy (CBT), Systemic Approaches, Acceptance and Commitment Therapy (ACT), and Compassion Focused Therapy (CFT).
Dr. Gibson has a clinical interest in working with children presenting with neurodevelopmental differences, including Autism Spectrum Disorder (ASD) and Attention Deficit Hyperactivity Disorder (ADHD). She is skilled in the use and interpretation of standardised psychometric assessments used as part of cognitive, academic, and neurodevelopmental evaluations. She is passionate about early intervention and preventative approaches in her work with children and families. She can deliver therapeutic interventions in group settings, such as the Incredible Years parenting program.
Contact With Dr. Ashley Gibson
تواصل عبر Dr. Ashley Gibson